Green Coated Annealed Low Carbon Steel Wire - for USA and European Countries
Greeden supplies green floral wire for making of culture items, arts and crafts. It is mainly used for decoration of Christmas trees and floral arrangements in the USA and European countries. Basic materials for green florist wires are galvanized and annealed wires.
Detail information in regard to Green Floral Wire:
General Sizes: 6# to 30#( from 5.16mm to 0.35mm).
Material: High quality low carbon steel wire, annealed or galvanized.
Packing: Spools, cut bundles, reels, paddle, stick package.
Surface options: Coated, enamelled, paper covered, painted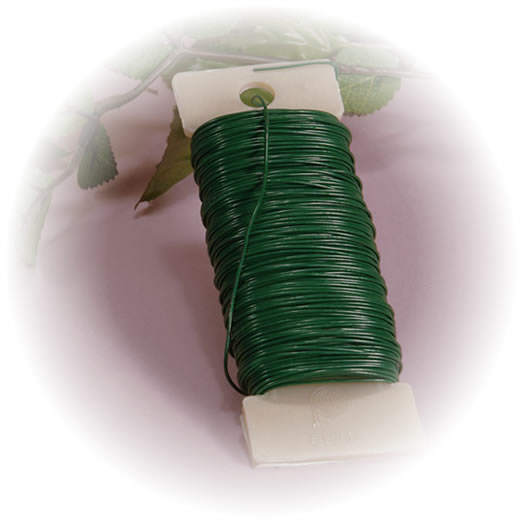 Green coated soft steel wire, in paddle, for floral arranging
Typical Forms and Sizes
Green Coated Low Carbon Annealed 1006/1008 Florist Wire
Wire diameter:
0.0258
0.023
0.0275
Package: 250lb Metal Conical Spools or Bundles
16 BWG Floral Wire for Artificial Flower Making

Dark green coated wire, for floral tapes, stem wrapping, galvanized annealed wire as basic wires
Green Cut Floral wire
Diameter:16, 18, 20, 22, 24, 26, 28, 30 Gauge
Length:30/36/40/46cm or custom size
Packing: 50pcs/bag 100bags/carton or as your request
Surface: Enamelled, coated or paper covered.
20 ga cut floral wire in green and other colors
Green floral wire of paper covered wire types :